Vicons 36px Assorted Glyph Set
June 14, 2012
PSD Resources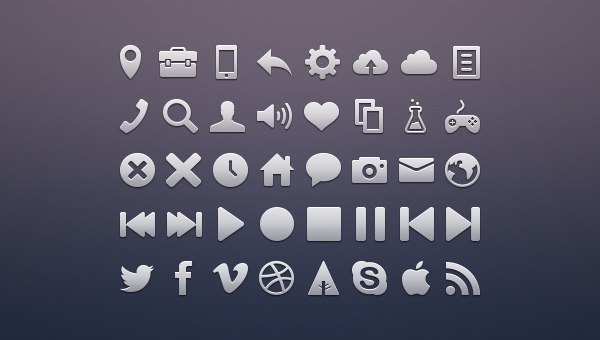 Download

2353
If you like our resources, please share them to help us grow:
For download today, we have an awesome lil assortment of 36px glyph or icon set by a very talented Victor Erixon. Grab these for future use!
Another gem from the Dribbble community, Victor Erixon was kind enough to contribute this awesome little assorted 36px glyph slash icon set to PixelBin. While not a massive everything-you-can-think-of set, this one can come in use in the occasion when you need just several but awesome icons!
These icons are fully vectorized so you can easily scale them up or down to the desired size. You know you can't have too many icons in the ol' pack with these type of flexibility! Grab the download now even if you're not sure you'll be needing them.