Vibrant Sectional Progress Bar
June 10, 2012
Coded Resources
PSD Resources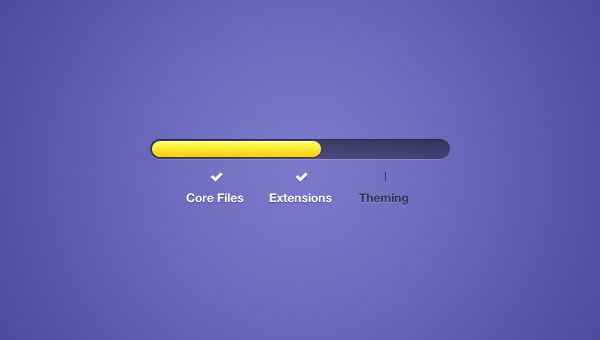 Download

1901
If you like our resources, please share them to help us grow:
For download today, we have a much desired UI element: the progress bar. You can't have too many of those, especially ones this handy!
This awesome little progress bar is fully vectorized and color-customizable. Just scale it to your needs, pick some new colors, and you're ready to go! And don't be fooled, it goes great with any color background, not just awesomely radical colors like the ones included.
As a little side note, the colors chosen are in memory of those of my high school, which I have just graduated (May 2012). Onto the real world now and more freebies. Enjoy, everyone.
Editor's Note: Kev Groenendaal was kind enough to code this one up to show you how it would perform in reality, but do note that the loading process is pre-timed and a real loading mechanism would be required for this to function.