Tastefully Clean Checkout Form
December 16, 2012
Coded Resources
PSD Resources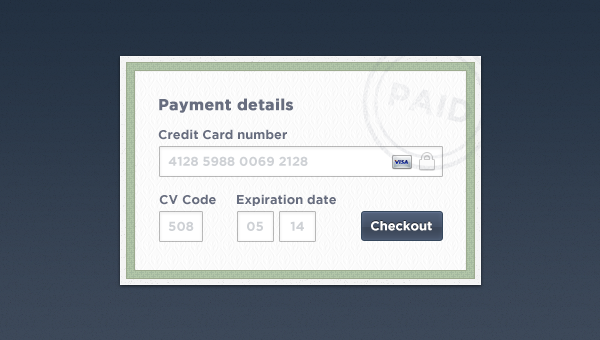 Download

1852
If you like our resources, please share them to help us grow:
For download today, we have a pretty, tastefully put together checkout credit card input form with subtle textures and neat organization!
Our very own Fabian Schultz decided to contribute this beaut here, a super simple yet very tastefully put together credit card checkout form. It's pretty versatile and expandable if you need a couple additional input fields for more data! This could definitely fit in nicely in most any designs, perhaps with a few slight modifications.