Simple Shopping Cart Checkout Widget
January 4, 2013
PSD Resources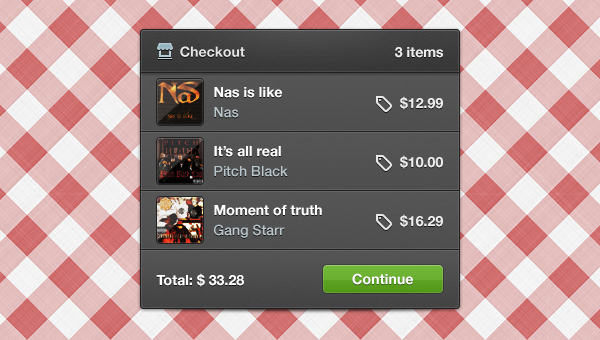 Download

1493
If you like our resources, please share them to help us grow:
For download today, the newest member of our little family contributed this super sexy, pixel-perfect dark shopping cart checkout widget ready for you!
Our new friend, Aleksandar Djuric, was extremely excited to share this neat, pixel-perfect and tasteful shopping cart checkout widget! It got a little bit of love over at Dribbble but now it's ready to get some more from you guys! You could definitely remix this one to fit into any design but the hard work is all done — all that's left is deciding where to place this bad boy!