Neat & Clean Property Search Widget
June 27, 2012
PSD Resources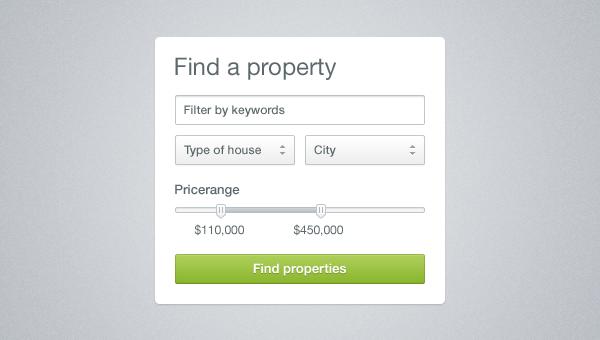 Download

2579
If you like our resources, please share them to help us grow:
For download today, we have very professional-feeling real estate property search widget with fields types such as drop-downs and filters.
Our newest contributor, Davey Heuser, was kind enough to contribute this awesome real-estate property search widget that quite frankly, could fit into any ol' site design. It features a few basic controls such as a text field, drop-downs, a neat-o price dual slider, and of course, a form button to finish it off.
I'm sure you'll agree that Davey did a great job on this one! If you do, check out more great work by Davey Heuser on his Dribbble, Forrst, and personal website where he showcases some of his work.