Mini Video & Audio Player
June 6, 2012
PSD Resources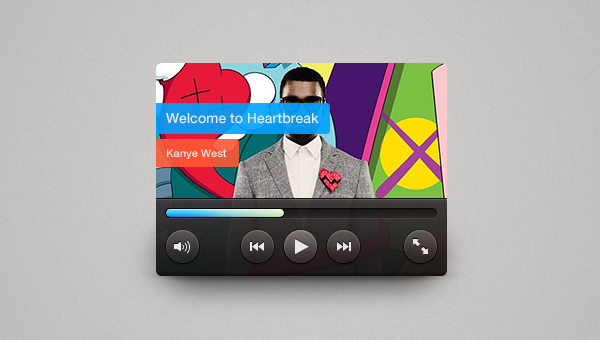 Download

4561
If you like our resources, please share them to help us grow:
For download today, we have an awesome contribution from Daryl Ginn, quite the stud over at Dribbble, in the form of an video & audio player.
If you ladies and gents haven't heard of Daryl Ginn, you haven't lived. This guy is a design genius and you can clearly tell by all of his phenomenal work on Dribbble. Today, he was kind enough to release one of his neat little PSD's in the form of a mini video & audio player (can someone say jPlayer skin!). Thanks, Daryl!
This video/audio player can easily be scaled to fit whatever dimensions you may need. But we think it may truly shine as an awesome jPlayer skin so be sure to stay updated in case we ever decide to code this one up for your goodie pleasure!