Bright Social Media Icon Set
June 2, 2012
Coded Resources
PSD Resources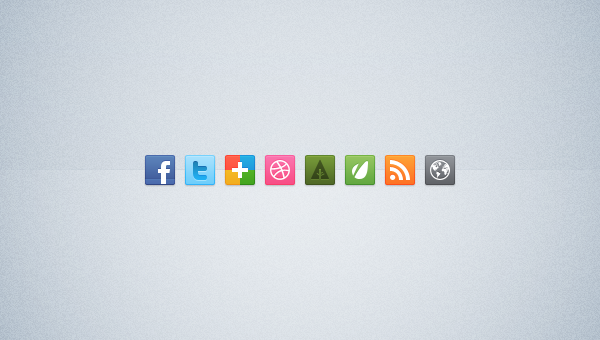 Download

2663
If you like our resources, please share them to help us grow:
For download today, we have a small 32px social media icon set originally created for the PixelBin site but we decided to give it away also.
Since, after all, this is a resource sharing site, we decided to release the icon set we made for this site as well. Even though there are 1001 icon sets like these, maybe someone can find some use for these.
In the future, we might expand this set to include a vast range of social media sites but for now, this will have to do. The set currently includes an icon for Facebook, Twitter, Dribbble, Forrst, Envato, Google+, RSS, and a personal website. In addition, there is a sprite plus CSS styles for all the icons for easy use.