Advance Premium Magazine Theme
June 15, 2012
PSD Resources
`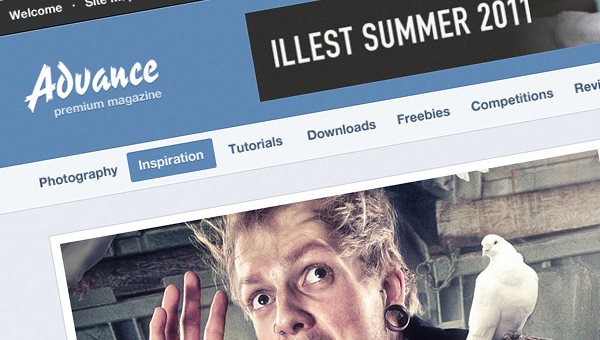 Download

1683
If you like our resources, please share them to help us grow:
For download today, we have one of my premium WordPress magazine theme's PSD mockup design with a classic layout and a modern coat of paint.
Advance is a clean, relatively simple magazine, community blog, newspaper, or editorial (whatever you see fit!) theme. As you will notice, there is no footer… I don't design footers. That's the end of that.
Not interested in coding? We got the hook up.
This was designed to be sold on ThemeForest after it was coded by Muhammad Haris, which it currently is. If you aren't interested in coding this yourself, or you're satisfied with the look as it is without any custom modifications, check out the link below.